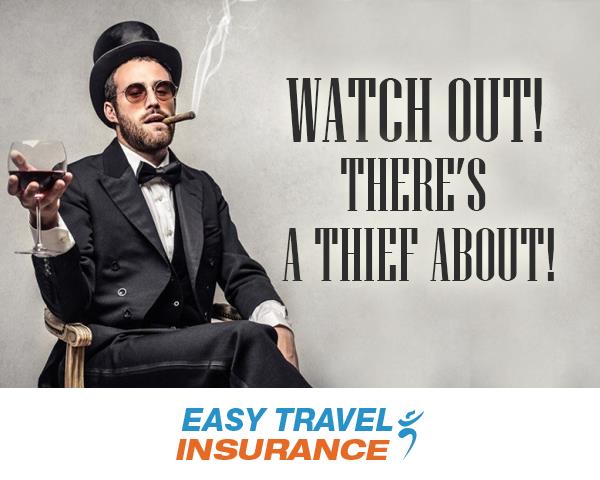 Watch Out
Out there in the big bad world of travel there are a myriad of forces at work all trying to make your day go pear shaped, but there are also flocks of guardian angels looking out for your every step and trying to counter the forces of evil.
Good and bad battling it out is nothing new or unusual, but the smart traveller is aware that there will always be a time that evil (temporarily) may overcome good. This is when your bag goes missing, a plane is delayed or you are taken ill in the Himalayas. When things don't go according to plan you need to be sure to have adequate Travel Insurance.
One of the most common and avoidable pitfalls for travellers is falling foul of tricksters who come in all shapes and sizes the world over, but who have one thing in common...they prey on the unsuspecting and trusting amongst us.
Speaking from experience; I have been duped in Dublin, robbed in Rome, and conned in Cannes…so with a pinch of artistic and geographical license, humour me for a moment and I'll set the scene. Having been born in England but moving to Australia before sampling much of the excitement and culture of the British Isles, I decided that I had missed out on enough of my heritage. So I promised myself I would start to explore a new corner of the United Kingdom and parts of Europe every time I made the pilgrimage back to visit my parents in Devon, in the South West of England.
In the early part of 2002
August 11, 2018